ABC honors UIC professor for women's health research and education
The American Botanical Council has honored Gail Mahady, PhD, a University of Illinois-Chicago professor, for excellence in botanical research and education related to women's health.
ABC bestowed the 2022 Fredi Kronenberg Excellence in Research and Education in Botanicals for Women's Health Award this week, according to an ABC announcement.
Mahady is an associate professor and director of the Clinical Pharmacognosy Laboratories in the College of Pharmacy at UIC and an expert in botanical dietary supplements and phytomedicines for women's health and other conditions.
ABC said it created the Fredi Kronenberg Award in 2018 in honor of distinguished researcher, educator, and longtime ABC Board of Trustees member Fredi Kronenberg, PhD, who died in April 2017. Kronenberg dedicated her professional life to the study of medicinal plants and phytomedicines for women's health conditions. In particular Kronenberg was at the forefront of research into black cohosh (Actaea racemosa​) for the treatment of menopausal symptoms.
Kronenberg, a pioneer in the field of integrative medicine,  co-founded the Richard and Hinda Rosenthal Center for Complementary and Alternative Medicine at Columbia University. It was the first such program at an Ivy League school and the first government-funded CAM research and educational center. 
Mahady earned her bachelor's degree in pharmaceutical chemistry from Dalhousie University in Halifax, Nova Scotia, Canada, and a doctorate in pharmacognosy at UIC. 
Current focus on transcriptomics
Mahady focuses on the chemistry and pharmacology of natural products, dietary supplements, and traditional medicines and their applications for women's reproductive health conditions.  Her current interests include transcriptomics (the study of the RNA molecules in a cell or tissue) and proteomics (the large-scale study of proteins) of natural products in cancer, sarcopenia (muscle loss due to aging), and osteoporosis. Mahady's research  has received funding from the World Health Organization (WHO), the National Institutes of Health (NIH) and other prominent funding organizations.
"I deeply appreciate and am honored to receive the ABC Fredi Kronenberg Award for 2022,"​ Mahady said in a statement. "Fredi was a dear friend and colleague, and I always appreciated her passion for the work and her​ joie de vivre."​
"Hundreds of millions of women worldwide still rely daily on traditional medicine and medicinal plants for their basic health care needs. Medicinal plants are used to treat everything from anxiety and depression, to PMS, pregnancy, menopausal symptoms, and much more. Still, only a fraction of these plants have been investigated scientifically, so plenty of work still is left to be done in the field," ​Mahady continued.
Sixth award in current series
Mahady's award is the sixth of the annual awards ABC has given out in its current award season. Other 2022 honorees include:
Mark Blumenthal Herbal Community Builder Award to Emily Ruff, a community herbalist, director of Sage Mountain Botanical Sanctuary in Vermont, and founder and CEO of the Florida School of Holistic Living. This annual award is given to individuals who have played a significant role in creating a sense of community among herbalists, botanical researchers, members of the herb and natural products communities and industries, and others who work in the area of medicinal and aromatic plants.
ABC James A. Duke Excellence in Botanical Literature Award in both the reference/technical and consumer/popular categories, which this year was divded in two. The recipient of the award in the reference/technical category is A History of the Korean Ginseng Industry​ (Korea Ginseng Corp.) by Il-Moo Chang, PhD, and the recipient of the award in the consumer/popular category is The Plant Hunter: A Scientist's Quest for Nature's Next Medicines​ (Viking) by Cassandra Leah Quave, PhD.
ABC Norman R. Farnsworth Excellence in Botanical Research Award to Guido F. Pauli, PhD, a Distinguished Professor at the University of Illinois Chicago (UIC) and the Norman R. Farnsworth Professor of Pharmacognosy at the UIC College of Pharmacy.
The inaugural ABC Steven Foster Botanical Conservation and Sustainability Award to the United Plant Savers (UpS), a nonprofit, grassroots plant conservation organization. The award recognizes excellence in conservation, sustainability, and regenerative farming efforts related to medicinal and aromatic plants. It is named in honor of botanist, author, and photographer Steven Foster, who died on January 15, 2022, and commemorates his professional interest, writing, and advocacy work in this field.
ABC Varro E. Tyler Commercial Investment in Phytomedicinal Research Award to Max Zeller Söhne AG ("Zeller"), a Swiss company that specializes in the development, production, and marketing of clinically studied herbal medicines. Zeller is the leading producer of phytomedicines for the Swiss market, according to its website. The history of the company dates back to 1864.
Linked resource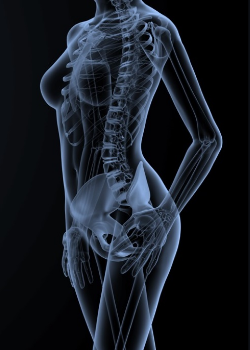 Probiotics for a smooth menopause transition
In this report, Lumina Intelligence reviews the shifting perceptions of menopause, overviews some of the recent science studies and zooms in on the current offering within this niche.

Get the report