Probiotics from elite athletes may boost sleep quality & energy levels
A probiotic consortium developed by microbiome innovators FitBiomics may boost sleep quality by 69% and energy levels by 31%, according to findings of a new pilot study.
The study used Fitbiomics' Nella product formulated with probiotic strains isolated from the guts of elite athletes: L. acidophilus​ FB0012, L. plantarum​ FB0015, and L. rhamnosus​ FB0047. The company has been exploring the potential of athlete-derived probiotics for several years since spinning out from Harvard's Wyss Institute for Biologically Inspired Engineering.
The new paper, which is available as a pre-print, presents data from an open label trial involving 257 participants from the general public and data from a placebo-controlled trial involving 11 professional soccer players.
The open label study revealed that 94% of the participants reported notable health improvements after two weeks of supplementation, particularly in sleep quality and energy.
Results from the placebo-controlled trial revealed that, in addition to the improvements in sleep quality and energy, Nella supplementation was associated with a 37% increase in bowel regularity, compared to placebo.
"This study provides novel insights into how a multi-strain Lactobacillus probiotic modulates sleep quality, exercise recovery, and gut microbiome composition in both the general population and elite athletes, and introduces potential mechanisms through which this probiotic could be influencing overall health," wrote the researchers, led by Tindaro Bongiovanni from Palermo Football Club in Italy.
"Our results emphasize the untapped potential of tailored probiotic interventions derived from extremely fit and healthy individuals in improving several aspects of health and performance directly in humans."
Improvements​
Analysis of blood and stool samples from the study indicated there were significant reductions in oxidative stress and inflammation. In addition, multi-omics analysis of stool samples illuminated a biological pathway that leads to increased antioxidant production by gut microbes, supporting the body's response to sleep deprivation.
There was also an increased ratio between free-testosterone and cortisol, which is associated with improved recovery from physical exertion and could explain the increased energy of the participants.
"This study marks an important milestone in our understanding of the role probiotics play in improving sleep quality and overall health. As the global population increasingly turns to probiotics for a range of health benefits, these findings pave the way for advanced probiotic interventions that can revolutionize wellness," said Allison Brager, PhD, neuroscientist and sleep researcher and an advisor to FitBiomics. "Nella has not only been shown to improve sleep quality but also next day performance and energy levels. Again, another piece of evidence that Nella facilitates efficient energy utilization."
"Translating microbiome research into real world health solutions"​
Jonathan Scheiman, PhD, CEO and co-founder of Fitbiomics, commented: "What better time than World Microbiome Day to recognize fresh insights into the molecular mechanisms driving these health benefits.
"This research highlights the specific changes in gut microbiome composition and function that contribute to Nella's effectiveness and also underscores our ability to translate microbiome research into real world health solutions that have the potential to benefit broad populations."
Fitbiomics launched Nella in 2021​. The company also recently announced a pilot project for its next-generation probiotic Veillonella that naturally converts lactic acid into energy to fight fatigue and promote endurance.
Veillonella hit the headlines in 2019 with the publication of paper in Nature Medicine​​. Scheiman and his collaborators found that Veillonella increases in abundance in the gut of elite athletes after exercise and has the ability to convert lactic acid, a by-product of exercise and associated with fatigue, into short-chain fatty acids to promote endurance in preclinical studies.
Since that publication, the company has been hard at work scaling the manufacturing of Veillonella atypica​ and has also self-affirmed the GRAS status of the probiotic.
Speaking with NutraIngredients-USA last year, Scheiman explained that the company's endgame is "to scale our microbiome discovery platform – isolating 1000s of next-gen probiotics, from a spectrum of elite phenotypes, for numerous functional applications. This includes programs for strength, neurological applications, and more. And of course, there are opportunities for utilizing some of these microbes for applications beyond consumer health. so, it's an exciting time for microbiome discovery and translation."
Source: http://dx.doi.org/10.13140/RG.2.2.23616.92160​
"The Sleep-Exercise-Microbiome Nexus Unravelled: a Lactobacillus Consortium Illuminates Molecular Mechanisms in Proof of Concept Studies of Elite Athletes and in the General Population"​
Authors: T. Bongiovanni et al.
Blog Post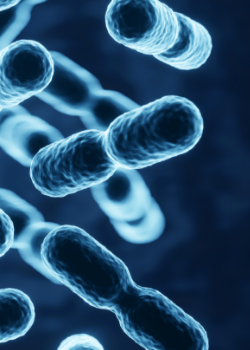 Brazil and Mexico: A tale of two LATAM eComm markets
While awareness of probiotics is high across Latin America, the eCommerce landscape for probiotic supplements differs significantly between Brazil and Mexico. Click to read more.

READ NOW