Microbiome Briefing
Probiotics for weight management: A steady, growing opportunity
Obesity rates across the United States continue to surge, with the prevalence growing by over 10% over the last 20 years. Today, over 40% of the country's population is classified as obese. Fad diets and OTC products have failed to slow this, but our growing understanding of how the gut microbiota impacts metabolism and obesity may offer a powerful new tool in the weight management arsenal.
The global weight management supplements market was valued at nearly $5.7 billion in 2021 and projected to grow at a CAGR of 2.0% during the period leading up to 2026, according to Euromonitor International. While the category is traditionally dominated by ingredients that may promote satiety or that increase metabolic rates (thermogenesis), research over the past 15 years has shown that obesity may have a microbial component.
This all started, as many of you will know, with breakthrough research in 2006 from Jeffrey Gordon and his group at Washington University in St. Louis. They found that gut microbial populations differ between obese and lean people and that as obese subjects lost weight, their microflora composition reverted to that observed in lean populations [1].
Prof Gordon led a follow-up study in 2013, which found that transplanting gut bacteria from obese humans into germ-free mice led to greater weight gain and fat accumulation as compared to mice given bacteria from the guts of lean humans.
With the growing link between microbiome and obesity, both academic and industry research groups are exploring the potential of probiotics for weight management
According to data from market insights firm Lumina Intelligence, which tracks 37 probiotic products positioned to support weight management or metabolism, the weight management category ranked eighth in total product reviews (just behind psychobiotics) as of December 2022, registering a 45% increase in reviews during the year. 
Among the products specifically positioned for weight management, some of them call it out in the names, including the third and ninth most reviewed in the US: Physician's Choice Thin 30 and Force Factor's ProbioSlim. The diversification of brand portfolios continues to grow, with ProbioSlim alone already offered in three variants: the most reviewed in the range ProbioSlim Extra Strength, ProbioSlim Weight Loss Essentials and ProbioSlim Digestive Support + Weight Management.
The science​
There are plenty of potential probiotic candidates identified in animal studies, such as a combination of Limosilactobacillus fermentum​ MG4231 and MG4244 [3], Weissella cibaria​ MG5285 [4], Lacticaseibacillus paracasei​ N1115 [5] and Bifidobacterium animalis​ subsp. lactis​ BB-12 (Chr. Hansen) [6]. But translating the data from animals (consuming a tightly controlled diet under tightly controlled conditions) to humans has not always been successful.
Some strains, however, have demonstrated notable benefits for weight management in human trials. For example, ADM's Bifidobacterium animalis​ subsp. lactis​ BPL1 (CECT 8145) strain - either live or heat-killed (postbiotic) - is supported by data from a three-month randomized, parallel, double-blind, placebo-controlled trial [7]. The live (probiotic) form of BPL1 is used in Culturelle's Metabolism + Weight Management product launched in the US and Canada last year.
Efficacy of Chr. Hansen's Lactobacillus gasseri​ BNR17 strain is supported by data from a randomized, double-blind clinical trial in Korea with 62 obese volunteers [8], while Japan's Morinaga Milk Industry Co., Ltd has built out the science for its Bifidobacterium breve​ B-3 weight management strain [9].
IFF was one of the first to publish data on the efficacy of its weight management strain, with a 2016 paper showing that Bifidobacterium animalis​ ssp. lactis​ 420 (Howaru Shape) combined with Litesse Ultra prebiotic fiber slashed body fat and waist circumference versus placebo [10].
Also noteworthy, Slimbiotics is exploring the potential of a combination of Lactobacillus strains originally isolated from African fermented food Kimere. The company's strain combination includes L. fermentum​ K7-Lb1, L. fermentum​ K8-Lb1, ​and L. fermentum​ K11-Lb3.​
Next gen solutions
It's not just the established Lactobacillus and Bifidobacterium species and strains with potential efficacy: A number of academic groups and companies are exploring next-generation strains and digging into the strains already present in the gut that are linked to obesity. Importantly, most of these bacteria have never been cultured.
For example, scientists from the Catholic University of Louvain isolated a novel bacterium from the human gut called Dysosmobacter welbionis​ J115T [11] and are building the science to substantiate potential weight management claims.
Another novel strain that is attracting attention is Hafnia alvei​ HA4597. Explored and commercialized by French start-up TargEDys SA, the bacterium reportedly works by promoting satiety by producing the appetite-reducing caseinolytic protease B (ClpB) [12]. (TargEDys was recently acquired by ​French pharmaceutical company Biocodex​)
Commercial landscape
Despite the burgeoning number of studies for these proprietary strains, the ecommerce market for weight management probiotics was driven by generic strains in the second half of 2022, according to Lumina Intelligence.
Given that the US has the highest obesity rates of the world's largest countries, it is perhaps unsurprising that probiotics positioned for weight management rank higher and are growing faster than the global average. If the science keeps up, this could be a boom market for players over the next 5 to 10 years.
And we haven't even touched on the potential for prebiotics, synbiotics, and postbiotics yet (but that's a focus for a future Microbiome Briefing!) 
References​
[1] Turnbaugh, et al.,  Nature​ 444​, 1027–1031 (2006), doi: 10.1038/nature05414​  
[2] Ridaura et al., Science​ 341​, 6150, (2013) doi: 10.1126/science.1241214​
[3] Kim et al., Beneficial Microbes ​12​ (5), 479-491 doi: 10.3920/BM2020.0205​
[4] Choi et al., Food & Nutrition Research, ​65​ (2021) doi:  10.29219/fnr.v65.8087​
[5] Sun et al., Food Science & Nutrition, ​11​ (1), 418-427, (2023), doi: 10.1002/fsn3.3073​
[6] Mao et al., Frontiers in Nutrition​, 8​ (2021) doi: 10.3389/fnut.2021.811619​
[7] Pedret et al., International Journal of Obesity, 43​, 1863–1868 (2019), doi: 10.1038/s41366-018-0220-0​
[8] Jung et al., Korean Journal of Family Medicine​, 4​ (2), 80-89 (2013) doi: 10.4082/kjfm.2013.34.2.80​
[9] Minami et al., Bioscience of Microbiota, Food and Health, ​37​ (3), 67-75 (2018), doi: 10.12938/bmfh.18-001​
[10] Stenman et al., EBioMedicine​, 13​, 190-200, (2016) doi: 10.1016/j.ebiom.2016.10.036​
[11] Roy et al., International Journal of Systematic and Evolutionary Microbiology​, 70​ (9), 4851–4858 (2020), doi: 10.1099/ijsem.0.003547​  & Roy et al., Gut, ​71​:534–543, (2022), doi: 10.1136/gutjnl-2020-323778​​
[12] Déchelotte et al., Nutrients​, 13​(6), 1902, (2021) doi: 10.3390/nu13061902​
ABOUT LUMINA INTELLIGENCE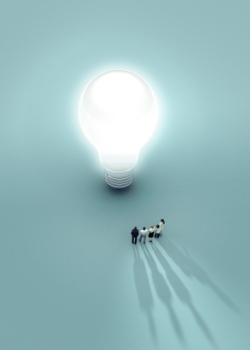 Are you equipped for the future of biotics?
Leverage Lumina Intelligence's data and insights on the online retail channel to uncover product development white spaces and acquisition prospects to elevate your market share and product value.

LEARN MORE