Lactiplantibacillus strain offers weight management potential
A probiotic candidate isolated from Korean angelica may may significantly reduce body weight and improve blood lipid levels for lab mice fed a high-fat (Western-style), says a new study.
Writing in the European Journal of Nutrition, ​Korean researchers report that Lactiplantibacillus plantarum​ SKO-001 isolated from Angelica gigas ​was also associated with lower fat accumulation in the liver.
"SKO-001 may be used as a novel therapeutic and/or dietary agent for ameliorating human obesity and its related metabolic disorders," wrote scientists from Gachon University School of Medicine and Kolmar BNH Co., Ltd.
Gut microbiota and obesity​
The link between the gut microbiota and obesity was first reported in 2006 by Jeffrey Gordon and his group at Washington University in St. Louis, who found that microbial populations in the gut are different between obese and lean people, and that when the obese people lost weight their microflora reverted back to that observed in a lean person. This suggested that obesity has a microbial component (Nature​, Vol. 444, pp. 1022-1023, 1027-1031​).
A 2013 paper in Science​​ (Vol. 341, Issue 6150), also led by Prof Gordon, found that transplanting gut bacteria from obese humans into germ-free mice leads to greater weight gain and fat accumulation than mice that were given bacteria from the guts of lean humans.  
The findings showed that weight and fat gain is influenced by communities of microbes in the gut and their effect on the physical and metabolic traits of the host, leading to metabolic changes in the rodents that are associated with obesity in humans.
This has led many research groups to explore if probiotics may help manage weight. A probiotic is defined as a "live microorganisms which when administered in adequate amounts confer a health benefit on the host"​ – FAO/WHO.
Study details​
The new study used C57BL/6J mice fed a high-fat diet (HFD) for four weeks and then randomly assigned to one of five groups for a further 12 weeks: Control group 1 fed a normal diet (ND); Control group 2, fed a high fat diet; and then three groups fed the high fat diet supplements with 5 billion, 10 billion or 20 billion CFUs per day of SKO-001.
Results showed that the high dose group had gained almost 13% less body weight after 10 weeks of supplementation compared to Control group 2 (HFD only), and this was followed by lower body fat mass in the mice.
"The suppressive effects of SKO-001 on whole body weight appeared to be mild, and visible only at SKO-001-H (20 billion CFU/day, at high dose), while its effects were limited to fat mass without any noticeable change in lean mass, suggesting that SKO-001 selectively works on fat mass reduction," wrote the researchers.
The HFD-only group displayed increased leptin and reduced adiponectin levels, two biomarkers of insulin sensitivity, but these changes were reduced in a dose-dependent manner in the SKO-001 groups, they added.
"While SKO-001 had little effect on plasma glucose levels compared with the HFD group, plasma insulin levels were markedly reduced by SKO-001 treatment, suggesting that SKO-001 may improve insulin resistance developed by chronic HFD feeding," they wrote.
"Moreover, overall lipid profiles were ameliorated in SKO-001-treated groups, that is, the levels of [total cholesterol], LDL-cholesterol, [free fatty acids], and triglycerides decreased markedly in SKO-001-treated groups than in the HFD group, suggesting that SKO-001 is effective for recovering abnormal lipid metabolism induced by HFD feeding."
The researchers also reported that SKO-001 was associated with changes in expression of genes linked to lipogenesis (fat synthesis).
Source: European Journal of Nutrition​
2023, Vol. 62, Pages 1611–1622. Doi: 10.1007/s00394-023-03096-x​
"Anti-obesity effects of ​Lactiplantibacillus plantarum SKO-001 in high-fat diet-induced obese mice"​
Authors: M.J. Choi et al.
Free Whitepaper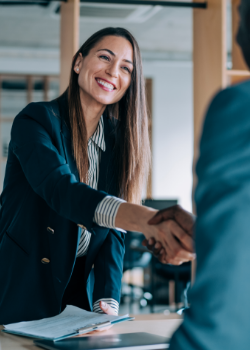 Probiotic Powerhouses & Pioneers: Top 10 acquisition targets for growth in the APAC region
Looking to expand your presence in Asia? Download this whitepaper today to see our top 10 picks for acquisition targets.

Download Now