New survey reveals prebiotic purchasing drivers
When consumers shop for prebiotics, efficacy and scientific validation are the most cited purchasing drivers, highlighting how resilient health and wellness is even amid tough economic times.
A new global survey commissioned by FMCG Gurus, a strategic partner of Beneo, found that product efficacy and proven claims are the top deciding factors for purchasing prebiotics.
The survey spanned 10 countries and included 10,000 consumers who already buy prebiotics.
Delivering on value
Three out of four consumers said the most important factors when choosing prebiotics are efficacy, health claims and science-based claims.
"This is a direct message to food and beverage manufacturers to include proven ingredients in their products and to ensure reliable on pack information with ingredients delivering scientific substantiation," said Myriam Snaet, Head of Market Intelligence and Consumer Insights, Beneo.
The report also noted that despite the increased cost-of-living, price lags behind these considerations, with 55% stating that as an important purchase factor.
"The results of our latest consumer survey clearly show that to attract consumers, the focus for manufacturers should be on delivering value for money. Using ingredients that allow for on-pack claims is important and it enables manufacturers to be successful with premium-positioned products, even in these tough financial times," said Michael Hughes, Head of Research and Insight, FMCG Gurus.
Proactive approach 
When looking at specific health claims, 'digestive health' and 'improved general wellbeing' both tied for most sought after benefits with 73%.
"The health trend has been growing for decades, but the pandemic really put a focus on the benefits of diet as a defense mechanism. The FMCG survey indicated that consumers are shifting towards a 'disease prevention' rather than a 'disease cure' mindset," explained Snaet.
Case in point: Just under half of respondents said they were not suffering from any symptoms when they first started using probiotics.
Additionally, two-thirds of overall respondents said they see immune health as a key area to address in the coming year and about 75% said they understand the important role digestive health plays in immune health.
"Consumers continue to take a proactive approach to health, meaning that they are being attentive to functional products and ingredients. The prebiotic claim has a lot of growth potential. It answers consumers' demands for products that support holistic health and offers producers opportunities to position themselves in unique and innovative ways on the shelf," added Snaet.
Consumer education 
The survey also indicated that consumers are becoming more prebiotic-savvy. Just over half of respondents reported that they are aware of prebiotics and nearly 1 in 3 said they knew chicory root fiber and inulin are prebiotics–making them the most recognized prebiotic ingredients, according to the survey.
While consumers often do their own research, Snaet said that it's important manufacturers also relay information in a consumer-friendly way.
"To extend the knowledge about prebiotics and their beneficial effect on consumers, we see it as a crucial aspect for manufacturers to communicate the advantages that prebiotics bring on pack. Importantly, communication on pack should be written in consumer-friendly language and should focus on the unique benefits of prebiotics," Snaet said.
Free Whitepaper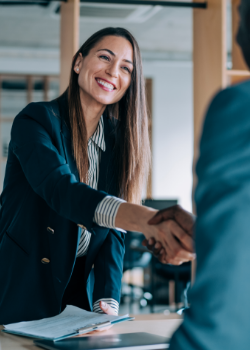 Probiotic Powerhouses & Pioneers: Top 10 acquisition targets for growth in the APAC region
Looking to expand your presence in Asia? Download this whitepaper today to see our top 10 picks for acquisition targets.

Download Now