Q&A: Levelle Nutrition on fueling women to run the world
Levelle Nutrition, founded by Linda Alvarez and Stephanie Schrauth, is on a mission to empower female athletes with fuel formulated for their physiology. With sex-specific nutrition understudied in clinical trial and overlooked in product formulations, they say that the time has come for products made with women in mind.
We caught up with Alvarez to ask her a few questions, and she discussed everything from how Levelle was born and the side effects of "shrinking and pinking" to hormonal fluctuations and the upcoming launch of Levelle's inaugural product - a "Yes, We Cran" energy purée. The company is one of this year's NutraIngredients-USA Start-up Stars​ that will be featured at the upcoming Sports and Active Nutrition Summit in San Diego, CA (Feb. 15-17)​.
How did Levelle get its start? ​
Alvarez: Levelle started during a semester-long innovation and new venture creation course, part of Cornell University's Metro NY Executive MBA program. During the customer discovery section of the course, my co-founder and I interviewed numerous female endurance athletes, with the intention of pinpointing their "customer pains." We certainly weren't expecting to hear what we did: that current sports nutrition products were causing women literal pain. When we looked further into the market, we were shocked to learn how few products "target" women, and that many subscribe to a "shrinking and pinking" philosophy. When we investigated the scientific research to identify why women were encountering such difficulty with products, we were similarly stymied: only 3% of sports performance studies include women. 
Toward the end of the course, we realized that our grades were no longer our driving motivation. Instead, we were heartbroken that while nearly every female athlete experienced issues with nutrition, they were also quick to blame their bodies. Though neither of us had begun the MBA program with the intent to pursue entrepreneurship, we started Levelle in February 2021. We didn't yet have a product, but we had identified a resounding industry problem and shared the determination to address it. 
What problem/opportunity did you identify? ​
Current sports nutrition products are designed for men's physiology. While great for male athletes, they can cause a myriad of physical side effects in women during training and competition. Sex-based differences are under-considered in nutrition products, with only 2.1% of 4,000 products targeting women. Yet, women are the largest consumers of dietary supplements, with 77% utilizing at least one. It's time for a sex-specific approach to sports nutrition.
Our goal is to address concerns – both tangible and intangible – that were raised by the women we interviewed. For our energy purées, repeatedly requested features include clean, recognizable ingredients; limited sugars; and complementary texture and taste. But our value proposition goes beyond providing energy – or even mitigating physical side effects. The real value is reassurance: that the ingredients are safe to eat at any life stage; that dosing recommendations are made with women in mind; that health, wellness and nutrition are our top priorities; and that women's bodies are perfectly fine the way they are. 
At Levelle's core are the tenets of empowerment and collaboration. Levelle is focused on how the female body performs and feels, not how it looks. In other words, we aren't trying to change women's bodies – we're trying to support them. Part of Levelle's appeal is that female athletes feel seen, heard and appreciated rather than objectified or ignored. Levelle empowers its customers to consider themselves athletes and treat their bodies with respect.
What fuel does the unique physiologies of female endurance athletes require? ​What should products look like that are tailored to the female athlete? ​
The lack of nutritional support for active women is in part attributable to existing research being conducted predominately in men, with the results then being applied generally. Yet research shows that women have different energy demands when it comes to physical activity. Proportionally, they depend more on fat oxidation, as compared to men. Women's hormone profiles fluctuate monthly and over time, influencing their physiology and nutritional needs throughout their lifecycle. However, research studies often exclude women due to their hormonal fluctuations or fail to adequately control for them. 
What we've found, we've incorporated into our products. Macronutrient needs should be met – as much as possible – with whole foods, which is why our products are made from organic fruits, seeds and vegetables. This also means our purées are perfectly safe to consume during pregnancy or breast feeding. Additionally, women tend to suffer more from gastrointestinal distress, which can be caused by an influx of high glycemic sugars and electrolytes, so we are focusing on low glycemic ingredients. Finally, most female athletes under consume calories, which can lead to additional health problems, so we want our energy purées to include as many nutrients as possible.  
Nutrition and exercise related research on women is limited. However, there are researchers like Dr. Abbie Smith-Ryan who are truly leading the way in women focused exercise physiology research. 
Most recently Levelle submitted an STTR grant proposal through the NIH specifically focused on metabolism in mid-aged women. Levelle's mission goes beyond flavors and form factors and includes increasing the availability of and accessibility of female-focused metabolic research.
What sets a Levelle product apart? ​
Levelle offers real food sports nutrition products safe for an active woman at any age and any stage of her life cycle, including pregnancy, breastfeeding and menopause. We use low and moderate glycemic-index, plant ingredients to create products that deliver a sustained release of energy (without a side serving of agony.) Our products are shelf-stable without the use of artificial ingredients, and we avoid the Top 9 FDA Allergens. We think healthy food shouldn't mean compromised taste – our purées are delicious and can be used for sport or for snacks. We are fueling women to run the world, whether that's during a marathon or in a boardroom.
What has gone into building the brand? What are you most excited about so far? ​
From Levelle's start, customer feedback has been the foundation of our business. Through every step of our process, we actively seek input from athletes, potential customers and supporters. We are really proud of the sense of community and excitement that this has engendered for Levelle, and we've been pleasantly surprised by the enthusiastic response from both men and women. We are the first brand to focus solely on energy-based sports nutrition for women. Our goal is to have women feel seen, heard and acknowledged; that we empower all women to recognize their athleticism and feel confident nourishing their bodies. With our upcoming launch, we are so excited to meet our customers where they are, literally – running group meet-ups, marathons and pop-up events!
How have the Levelle Energy Purées been received? When do they launch commercially?​
Our first products are our Levelle Energy Purées and we will be launching with our first flavor, "Yes, We Cran!" this March 2023. Over the past year, we have developed, tested and refined three different flavors with an overwhelmingly positive response from athletes and supporters. We are most proud of the responses we get from future customers and others. We have had the opportunity to present at various trade shows and expos, where numerous women and a handful of men have actually come up to thank us for what we are doing: listening to women and addressing their needs, prioritizing women's health and physiology, and promoting a message of empowerment, wellness and encouragement. Women expressed to us their appreciation for finally being seen, heard and acknowledged. It has been a privilege to watch people nod their heads when they hear our story and mission, to hear runners say "Oh my gosh, you're totally right, I've absolutely experienced that," and to have complete strangers offer to help us any way they can.
Could you share a bit more about your funding story and your path so far to market?​
So far, Levelle has been predominately self-funded, with some exceptions. During 2021, Levelle participated in various startup competitions, receiving cash awards through the New York State Business Plan Competition (NYC Regional Winner in Food & Ag, 3rd​ place in State competition) and a grant as a W.E. (Women Entrepreneurs) Cornell fellow. In the fall of 2021, we had a successful crowdfunding campaign through IFundWomen through which we received an IFundWomen x Caress Pay-It-Forward grant. Most recently, Levelle was awarded $50,000 through Fuzehub's Commercialization Competition at the New York State Innovation Summit. Throughout Levelle's journey, we have worked with many NY state resources and partners to grow our company, including NYSTAR, the NYS Center of Excellence in Food and Agriculture and the Cornell Food Venture Center. 
What is next for Levelle? What is your long-term goal for the company?​
Through Levelle, we see a world where women do not need to sacrifice on nutrition for the sake of performance. We are excited for our next steps, including the commercial launch of our products during 2023. In addition to our energy purées, we are developing complementary products that speak to women's changing metabolic needs.  Along with increasing the availability of safe nutritional products for women, our goal is to increase the breadth of female specific metabolic research. 
Sports & Active Nutrition Summit​
The Sports & Active Nutrition Summit will be held in San Diego from Feb. 15-17. The Start-up Stars will present their companies, and industry leaders will discuss topics including the state of the market, quality and certifications, regulatory challenges, CBD, esports, personalized nutrition, and more. For more information and to register, please visit the Sports & Active Nutrition Summit-USA​ page.
Linked resource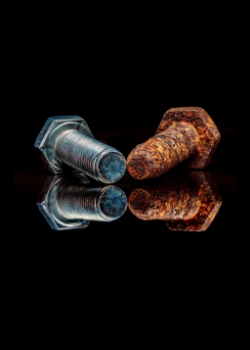 POSTbiotics – New Tools in Microbiome Modulation
In this report, Lumina Intelligence analyses the evolving opportunity on POSTbiotics, examining key players, trends, and target consumers in over 20 countries.

Get the report