Study reveals link between metabolic health and menopause
Nutrition could be the key to restricting weight gain associated with menopause, a new study published as a pre-print in The Lancet has found.
The research, carried out by personalised nutrition company ZOE and scientists from King's College London, Harvard T.H. Chan School of Public Health and Massachusetts General Hospital, examined the effects of menopause on day-to-day metabolism and discovered there was potential to reduce weight gain during that time.
Dr Sarah Berry, senior author of the study, Lead Nutritional Scientist at ZOE and Associate Professor in Nutritional Sciences in the Department of Nutritional Sciences at King's College London, says: "Menopause has historically been vastly understudied and women have been under-represented in health research, especially in relation to diet and health.​
"Our research shows that menopause is a time of major metabolic upheaval, which can have significant impact on long-term health. These findings will help us deliver simple yet more personalised nutrition and health advice with greater efficacy to reduce the health burden of menopause."​
Blood sugar levels​
The study showed key differences in blood sugar levels and inflammation among pre-menopausal and post-menopausal women after they had eaten.
However, the detrimental impact of menopause on blood sugar control, which poses risks for cardiovascular disease and type 2 diabetes, was discovered among both groups of females – highlighting the reduction in blood sugar control was not simply something that happened as women aged.
The research also revealed that higher body fat and inflammation during menopause was controlled, in part, by the microbiome and poor diet. Therefore, dietary changes could help limit the unfavourable consequences of the menopause on women's health.
In addition, post-menopausal women consumed more dietary sugars and had poorer sleep compared to their pre-menopausal counterparts, according to the study. Both factors are linked to greater risk of both type 1 and type 2 diabetes, cardiovascular disease and obesity.
Diet and lifestyle changes​ 
Kate Bermingham, first author on the paper from King's College London, adds: "ZOE's PREDICT study gives us an opportunity to study nutrition and health in thousands of people at an unprecedented scale, breadth and depth.​
"Our insights are helping to unravel the complex connections between lifestyle, hormones, metabolism and health in a way that simply wasn't possible before. Small diet and lifestyle changes have the potential to make a big difference to how women manage their symptoms and improve this transition."​
According to ZOE, the research suggests there's a need for more tailored nutrition and lifestyle advice for women at various life stages, which consider their individual metabolic responses, hormonal status and evolving microbiome.
Dr Berry concludes: "The good news is that what you eat may partially reduce the unfavourable health impacts of menopause, either directly by reducing inflammation and blood sugar spikes or indirectly by altering the microbiome to a more favourable composition.​
"ZOE's personalised nutrition programme promotes a healthy gut microbiome and targets diet-induced inflammation, postprandial responses and body weight. We're committed to continuing to incorporate our scientific learnings on menopause into our programme to better support women through menopause."​
Source: The Lancet​
Published online: https://papers.ssrn.com/sol3/papers.cfm?abstract_id=4051462​​
'Menopause Is Associated With Postprandial Metabolism, Metabolic Health and Lifestyle: The ZOE PREDICT Study'​
Authors: Kate Bermingham et al.
Linked resource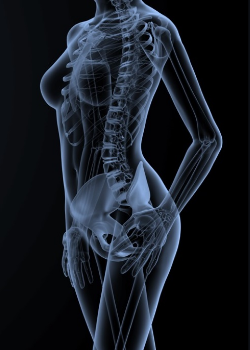 Probiotics for a smooth menopause transition
In this report, Lumina Intelligence reviews the shifting perceptions of menopause, overviews some of the recent science studies and zooms in on the current offering within this niche.

Get the report