NIU debuts new award category for women
With a recent uptick in products and ingredients aimed at improving women's health, NutraIngredients-USA is pleased to call attention to our newest category.
The NutraIngredients-USA​ Awards are back and better than ever, with the addition of the Innovations in Women's Health Award.
With so many differing health challenges across a woman's lifetime, this new award seeks to recognize innovators with the best ingredients or products to promote women's health, research projects specifically benefiting female health and wellness, and women-led start-ups.
Suzanne Shelton​, Managing Partner at The Shelton Group, has seen her share of natural products come and go over the course of her career. Shelton said her first trade show was Expo West over 30 years ago. 
"The category of products expressly designed for and marketed to women to address the health concerns specific to our gender has really started to come into its own this past decade. As with the gender disparity in medical research, in the past supplements specifically addressing women's health needs beyond multivitamin formulations were often an afterthought (with a few notable exceptions that truly stood out),"​ said Shelton, who was named NutraIngredients-USA's NutraChampion in 2020.​
Hello! 
Over the years, Shelton said she observed that many of the common health concerns specific to women just were not discussed, let alone driving product formulation. "I think when so many Boomer women began to hit menopause and experienced things for which allopathic medicine didn't have good solutions, companies began to see opportunities. At the same time, research began to find that various dietary supplement ingredients could help with women's health challenges. Companies also figured out that – Hello! Women buy supplements and will buy more if you help us feel better."​
Indeed, according to the USDepartment of Labor, women make 80% of health care decisions​ and are often the ones who discuss preventive health topics with their primary care doctors to improve their whole family's health.
Old topic, new focus
"Although women's health is not new, the focus on the category is. Specifically, the venture capital ('VC') community is beginning to see the magnitude of the problems that women face through their life stages that have yet to be solved and the resulting market opportunity. Firms are beginning to establish investment themes and categories of investment ranging from reproductive health, to female-focused technology and educational platforms, to sexual health. With this new level of focus, a new category of investment has emerged called 'FemTech'"​ explained Julie McClure, founder and CEO at Hello.Me​, a wellness platform focused on hormonal health. 
Female founders and the funding gap
With a significant investment jump, up +$452M in a single year, McClure said this highlights how fast the female-focused space is taking off. On the other hand, she pointed out that just 2.9% of all venture capital funding is being
invested in female-founded start-ups, "We are just getting started."​
"Women's health is finally moving to center stage, and we are finally starting to see momentum in innovation within the sector with a goal of solving the vast health and beauty challenges that have been ignored (or attempted to be solved by pharmaceuticals)… challenges women have been dealing with in silence through band-aid solutions for centuries! Women's health is finally garnering the attention it deserves from both investors and founders (largely female) around the developed world," ​McClure said.
"We're probably seeing more women starting their own companies because they are tired of the well-documented experience of male colleagues taking credit for women's ideas, and the wage gap, which unfathomably still exists, as well as the desire for more autonomy,"​ noted Shelton. 
Enter the NutraIngredients-USA Awards now!
The opportunities that come with being a finalist and a winner mean your business will be in the spotlight for all the right reasons. Winning a prestigious NutraIngredients-USA​ Award makes your company shine and sets it apart from your competition. It can raise the credibility and visibility of your company, its brand and products. This can in return draw new customers and employees to your business.
The closing date for entries is Monday, March 28, 2022.
The winners will be announced on NutraIngredients-USA.com during a virtual awards' presentation on Wednesday, July 13, 2022.
To learn more about The Innovations in Women's Health Award as well as the other 16 categories, click here​​.
"Kudos to NutraIngredients-USA for adding this award category to highlight this growing product category,"​ said Shelton. "Sometimes the pendulum has to swing for a while before you reach parity."​
Linked resource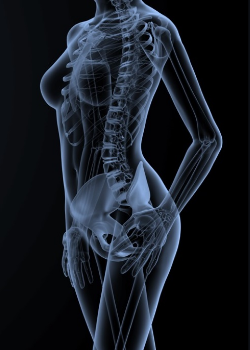 Probiotics for a smooth menopause transition
In this report, Lumina Intelligence reviews the shifting perceptions of menopause, overviews some of the recent science studies and zooms in on the current offering within this niche.

Get the report