The Vitamin Shoppe unveils expansive line catered to women
The omni-channel specialty retailer of nutritional products just launched TrueYou, a comprehensive assortment of supplements designed for every stage of a woman's life.
Women's bodies have different nutritional needs to support the physical and emotional changes throughout her lifecycle, and the Vitamin Shoppe now has premium wellness formulas aimed at supporting those unique life cycles with a range of 14 supplements to enhance physical, mental, and emotional health. 
Making HERstory 
Sharon Leite, CEO of The Vitamin Shoppe, said TrueYou is one of the most significant brand launches in The Vitamin Shoppe's 45-year history, adding "A woman's nutritional support needs evolve in truly unique ways due to changes in hormones and health habits, family and career responsibilities, and many other lifestyle factors – which is something I genuinely understand from personal experience. TrueYou addresses these varying needs with premium formulas crafted for each chapter of life, from post-grad to post-menopause."​
"We saw a meaningful white space in the market to provide wellness solutions for a traditionally underserved customer with unique needs, such as estrogen and menopause support. We've created a brand that women can trust for industry-leading quality and expertise in every stage of their evolving lives. There is great potential to expand TrueYou with additional categories and products and I'm excited to see how we continue to grow and innovate this brand to reach even more women,"  ​Leite told NutraIngredients-USA. ​
TrueYou's assortment targets solutions for women across key supplement categories, including: Vitamins and Minerals, such as Pep In Your Step plant-based iron supplements; Beauty from Within, such as Go With the Glow hair, skin, and nails formula; Digestive and Cleanse, such as Gentle Detox 7-day cleanse with fiber and herbal detox blends; and Healthy Solutions, such as Grace Period menopause support, with Chinese herbs known to support balance.
Equilibrium Blend
TrueYou's centerpiece is Women's Equilibrium Blend, which features a proprietary blend of nutrients selected to support a healthy estrogen balance and overall well being. The blend includes Diindolylmethane (DIM), a phytochemical found in cruciferous vegetables like broccoli and kale, which research has shown to support a healthy estrogen balance; calcium D-glucarate, which has been shown to support liver detoxification and estrogen metabolism; and organic broccoli sprouts, which provides antioxidants and aids cellular health.
The Women's Equilibrium Blend is included as a key ingredient in a number of TrueYou formulas, such as Mighty Strong calcium for bone and teeth health, Helping Hand fertility support, and Cool as a Cuke stress and mood support with ashwagandha. Three of TrueYou's core products designed to provide essential benefits to a broad range of wellness seekers are:
TrueYou Perfect Ensemble, which is a multivitamin that includes B12 for energy production, biotin for healthy hair, skin, and nails; lutein and zeaxanthin for eye health, as well as TrueYou's proprietary Women's Equilibrium Blend.
TrueYou Head Over Heels contains collagen powder and is formulated with collagen peptides and hyaluronic acid for healthy nails, hair, skin, and joints, plus TrueYou's proprietary Women's Equilibrium Blend.
TrueYou Balancing Act is an estrogen support formula that  includes myo-inositol and d-chiro-inositol, clinically studied ingredients shown, when combined, to support estrogen balance, fertility, and ovarian function. The formula also includes TrueYou's proprietary Women's Equilibrium Blend.
New award category: Innovation in Women's Health Award
The NutraIngredients-USA​ Awards​ are back for the 5th year running and, this time, with a new category, Innovations in Women's Health Award​​​.
With so many differing health challenges across a woman's lifetime, this new award seeks to recognize innovators with the best ingredients or products to promote women's health, research projects specifically benefiting female health and wellness, and women-led start-ups.
The awards honor the best and brightest in ingredients, finished products, companies, people and initiatives in the nutrition and dietary supplements industry.
There are 17 categories​​​ to enter, which cover more diverse topics than ever before, giving every opportunity to participate.
The closing date for entries is Monday, March 28, 2022.​
Linked resource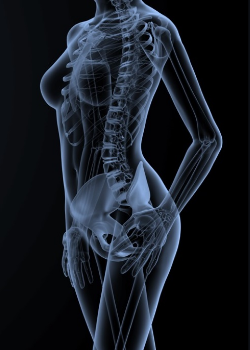 Probiotics for a smooth menopause transition
In this report, Lumina Intelligence reviews the shifting perceptions of menopause, overviews some of the recent science studies and zooms in on the current offering within this niche.

Get the report