'State of Menopause' Study reveals what women in 2021 are experiencing
After a steady decline of Hormone Replacement Therapy (HRTs) in recent generations, more women are choosing naturally derived treatment options.
With more than one billion women expected to be menopausal worldwide by 2025, one brand is on a mission to provide treatment options to support women throughout perimenopause, menopause and postmenopause.
Bonafide, a company that sells products to treat women's health conditions, including menopause, recently released its first State of Menopause Study​, which aggregated the symptoms, treatments, and general dispositions of over 1,000 US women ages 40 to 65 in the US. 
Key findings
Over 70% of women reported that they were not currently treating their menopause, which included hot flashes (16%), weight gain (15%), difficulties with sleep (14%), and night sweats (14%), and brain fog (10%). 
"While most of these symptoms negatively impact the day-to-day life of menopausal women, 73% of women report they are not currently treating their symptoms and 20% of women experienced such symptoms for 12+ months before even being assessed by an HCP,"​ said OB/GYN Alyssa Dweck, MS, MD, Chief Medical Officer at Bonafide
"Additionally, 11% of women surveyed experienced bladder control issues with menopause such as urinary urgency and waking in the night to go to the toilet," ​noted Dr. Tracey Seipel, a formulator who pioneered the natural urological health category and developed the botanical blend Urox for urinary tract support. "Whilst menopausal symptoms such as hot flashes and night sweats improve over time (on average 7.4 years), research shows bladder control issues worsen with age and dramatically and negatively impact freedom, confidence and quality of life. Poor bladder control is the third leading cause for elderly admission to nursing care."​
Women prefer natural options 
According to Dweck, 41% of the women surveyed prefer to use naturally derived products when it comes to treatments for menopausal symptoms. "Patients are looking to avoid ingredients with fragrance, dyes and parabens Phytoestrogen, in addition to being vegan, gluten free, and lactose free,"​ she added. 
The survey also highlighted the generational divide among menopausal women in the 1960s compared to those of today. 
"Between the 1960s to the early 2000s, hormone replacement therapy (HRT) was the most common treatment for menopause symptoms. It was also considered the most effective solution at the time and is still considered as the first line treatment.  Due to the combination of one particular estrogen and progestin regimen, HRT was associated with small, but significant increases in breast cancer, heart attacks, strokes and blood clots,"​ said Dweck. She added that because of HRT's bad rap, fewer women are using HRT today and more are choosing to ignore their symptoms and "tough it out". 
Bonafide's portfolio of proprietary ingredients are hormone-free and according to the company, solutions that provide effective relief for a myriad of menopausal symptoms.
Ingredients for menopause
While many may link hyaluronic acid to the beauty from within category, Dweck said this is one ingredient that it is a clinically studied, effective, and naturally occurring moisturizer used to manage the associated symptoms like burning, irritation, dryness and painful sex. 
"It can hold 1000x its weight in moisture and has traditionally been used in dermatology, ophthalmology and orthopedic industry to help with lubrication. It also offers relief without having to use hormone therapy—making it an alternative for women."​
Dweck said another ingredient she recommends is Swedish flower pollen, which is said to provide powerful, hormone-free relief from menopause symptoms like hot flashes and night sweats. 
"Swedish flower pollen is categorically non-estrogenic, making it safe for those who want or need to avoid estrogen and phytoestrogens altogether. This ingredient differs from other over the counter menopause supplements because it is not a phytoestrogen; a plant based source 'estrogen like' ingredient,"​ said Dweck.
For urinary incontinence specifically, Seipel uses Crateva nurvala​ stem bark (branded as Cratevox) extract, horsetail stem extract, and Japanese evergreen spicebush root extract. Seipel's Urox formula earned her this year's NutraIngredients Botanical Product of the Year. ​
The untapped market
The American Congress of Obstetricians and Gynecologists said that 6,000 US women reach menopause every day—and companies are (finally​) starting to take notice.  The global menopause market​ size is expected to reach over 22 billion by 2028 and is expected to expand at a CAGR of 5.7% from 2021 to 2028. 
Dominating this category is the dietary supplements segment, which is expected to witness the fastest growth over the forecast period. 
The factors contributing to segment growth are a large number of women entering menopause every year and the launch of innovative products. For example, Cambridge Diagnostic Imaging (CaDi) announced the launch of Lycovary Daily​ in December 2020. The product is a food supplement developed by a biotech company, Lycotec, designed for ovarian health.
Coming out 
With most workplace systems built by and for men, an inherent sexism and bias often still exists within organizations, making the impact of menopause—and discussions surrounding it—especially difficult to discuss at the office. 
"The Bonafide State of Menopause Survey provides a snapshot/overview of the experience of American women during menopause. The survey shows half of women don't talk to their doctor and less than a quarter talk to their partner about their menopause symptoms highlighting the need to destigmatize menopause (especially in the workplace) and talk about menopause symptoms so women can adequately find effective solutions," ​said Seipel. "It is time to bring menopausal problems, including poor bladder control, out of the closet and destigmatize these issues so women can openly discuss available options to improve their quality of life."​
Linked resource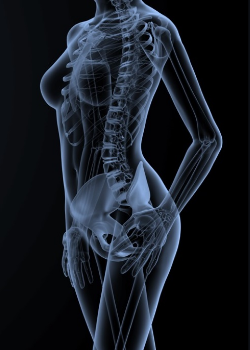 Probiotics for a smooth menopause transition
In this report, Lumina Intelligence reviews the shifting perceptions of menopause, overviews some of the recent science studies and zooms in on the current offering within this niche.

Get the report