Saffron reduces psychological symptoms of menopause, researchers say
A new randomised, double-blind, placebo-controlled study has revealed the positive effects of saffron extract on the psychological symptoms associated with perimenopause.
Perimenopause, a pre-menopause period of hormonal change that usually hits women in their 40's, often comes with a series of symptoms that can last anywhere between a few months to 10 years. 
Symptoms include hot flushes, night sweats, sleep disturbances, changes in cognitive function, performance, and mood including depression and anxiety. 
Therapeutic options for the management of menopausal symptoms include hormone replacement therapy (HRT), and pharmaceutical antidepressants. Although effective, treatments such as HRT are associated with an increased risk of venous thromboembolism, stroke, cardiovascular disease, gallstones, and breast cancer.
Saffron has a history of use for its mood-enhancing affects and there is an increasing body of evidence supporting its mood enhancement and relaxation effects in adults​. However, the efficacy and safety of saffron as a standalone treatment on menopausal symptoms during perimenopausal has not been investigated.
In the current two-arm, parallel-group, randomised, double-blind, placebo-controlled trial, healthy perimenopausal women aged 40-60 experiencing menopausal complaints but without severe hot flushes, were recruited in Australia. They were randomized to receive either a placebo or 28mg of a saffron extract ('affron' provided by Pharmactive Biotech Products, SL, containing 14 mg of a standardised saffron extract and standardised to contain >3.5% Lepticrosalides). All participants were mailed a 12-week supply of tablets and were instructed to take one tablet, twice daily (morning and evening). Medication adherence was measured by tablet count by the participant at week 4, 8, and 12. 
Participants rated their symptoms using the GCS score as well as the PANAS, which are two validated self-report questionnaires designed to assess physical and psychological symptoms. These were completed at baseline, week 4, 8, and 12. 
Results from the GCS revealed a significantly greater reduction in the GCS psychological score (P​ = 0.032), characterised by a 33% reduction in anxiety and a 32% reduction in depression scores from baseline to week 12. There was also a significantly greater reduction in the PANAS negative affect score (P​ = 0.043) compared to the placebo. 
However, saffron had no impact on vasomotor symptoms or other somatic symptoms, suggesting affron's capabilities are predominantly active in alleviating the negative stress effects of menopause without influencing hormones. The authors note that this avoids the some of the problems associated with the estrogenic approach and allows the safe integration of affron with other hormone influencing/ balancing ingredients.
"This is the first study of affron examining menopause symptoms in average perimenopausal women," ​explains Alberto Espinel, Manager of Strategic R&D in Active and Functional Natural Ingredients for Pharmactive. "It opens a new health category in our offering of evidence-based personalised nutrition targeting specific demographics."​
Affron does not contain estrogenic compounds. The active ingredients—crocins​ and safranal​—are well tolerated and have a proven capacity for helping to control symptoms related to mood health, including, occasional anxiety, stress, sleep disruption, and more.
"These benefits have not been recognized in herbal extracts focused on the balance of estrogens as alternative hormonal therapy replacement," ​notes Espinel. "This means that in comparison to other botanical extracts that target menopause symptoms, affron doesn't have undesirable estrogenic effects. This is a key advantage for perimenopausal women seeking natural solutions."​
Mechanism of action
The mechanisms associated with the antidepressant and anxiolytic effects of saffron have not yet been determined but several mechanisms have been suggested.
For example, saffron has been demonstrated​ to influence neurotransmitter activity, inflammation, hypothalamic- pituitary-adrenal (HPA) axis activity, oxidative stress, mitochondrial activity, and neuroplasticity. Disturbances in these mechanisms have been regularly identified in depression and anxiety.
Moreover, it is plausible that saffron's mood-enhancing effects during perimenopause may be associated with its influence on sex hormones. The oral administration of an aqueous saffron extract at a dose of 20 and 80 mg/kg/day for 30 days to adult female rats increased serum concentrations​ in FSH and progesterone (both doses), and LH and oestrogen (high-dose only).
A number of animal studies suggest saffron may alter sex hormone concentrations although its effects are influenced by dose, age, and stressor exposure. The applicability of these animal studies during the menopausal transition are uncertain and the doses required to have oestrogenic effects were well beyond equivalent human doses used in previous human trials.
Whether the mood-enhancing effects of saffron were due to its influence on sex hormone activity could not be determined in the current study as no biological assessments were undertaken.
Source: Journal of Menopausal Medicine​
Lopresti. A. L., and Smith. S. J.,
"The Effects of a Saffron Extract (affron) on Menopausal Symptoms in Women during Perimenopause: A Randomised, Double-Blind, Placebo-Controlled Study"​
https://doi.org/10.6118/jmm.21002​
Linked resource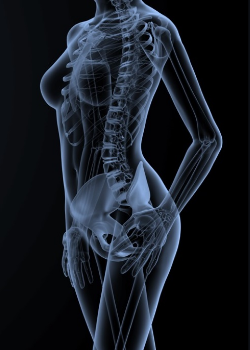 Probiotics for a smooth menopause transition
In this report, Lumina Intelligence reviews the shifting perceptions of menopause, overviews some of the recent science studies and zooms in on the current offering within this niche.

Get the report