Plant-derived probiotics may slash body weight & fat levels: RCT
Three months of supplementation with Kimere-derived probiotics may reduce BMI by 0.37 kg/m2 and body fat mass by almost one kilogram, compared to placebo, says a new double-blind, randomized, placebo-controlled trial.
Data published in Nutrients​ also indicated that supplementation with three Limosilactobacillus fermentum​ strains (K7-Lb1, K8-Lb1, and K11-Lb3) improved waist circumference and measures of liver health,  compared to placebo.
However, when the probiotics were formulated with a prebiotic (acacia gum), the improvements were less pronounced, reported scientists from the Clinical Research Center in the Kiel Center of Innovation and Technology in Kiel, Germany.
The study used probiotics commercialized by Slimbiotics GmbH, and the Austrian company funded the study.
Brian Peeters, Co-CEO of the company's US subsidiary SlimBiotics Inc. welcomed the findings. "We are thrilled to see these clinical results which demonstrate the ancient strains in SlimBiotics, microorganisms that have been consumed for generations by the Mbeere community in Kenya, offer a new and natural solution for adults targeting body weight, body fat and overall metabolic health," said Peeters.
Slimbiotics​
As reported previously by NutraIngredients-USA​, the discovery of the strains began with a group of medical researchers, including a Kenyan-born PhD student, who were studying native African food sources, including Kimere, that could improve the constellation of symptoms related to metabolic health, including impaired glucose metabolism and insulin resistance.
Kimere is an African fermented food, a type of millet-based porridge regularly consumed in a specific region near Mount Kenya in Africa. The naturally-occurring fermentation process of Kimere yields a variety of strains, most notably L. fermentum​, and of those the most promising have been isolated. 
The strains in Kimere were isolated and characterized for their anti-inflammatory and gut barrier enhancing properties to increase microbial diversity and potentially help reduce weight-associated risks from changing metabolic conditions.
The strains are commercialized by Slimbiotics GmbH, a company founded by Austrian entrepreneurs Helmut Essl and Alexander Schütz with the goal of developing plant-derived, clinically-backed biotics and making them available to consumers looking to maintain a healthy weight and overall metabolic wellbeing.
Study details​
The new three-arm, 12-week study included 180 people with a BMI ≥25. The participants were randomly assigned to one of three groups: Placebo, the SlimBiotics probiotic consortium (with a daily total dose of over six billion CFU), or a synbiotic blend consisting of the probiotics plus acacia gum (Fibergum, Nexira).
The results showed that, compared to placebo, the SlimBiotics probiotic group experienced significant reductions in seven outcomes, including body fat mass, body weight, visceral adipose tissue, body mass index (BMI), waist circumference, waist-to-height ratio, and liver steatosis grade.
"The number of significant results exceeded those expected from meta-analyses of previous studies involving probiotics targeting weight management and metabolic health outcomes," wrote the researchers.
When combined into a synbiotic, the researchers found that improvements were limited to visceral adipose tissue and liver steatosis grade, compared to placebo. The researchers noted: "The count of viable lactobacilli was lower in the synbiotic test product than in the probiotic test product, likely due to excessive moisture in test preparation from acacia gum. This may explain the somewhat reduced effect seen in the Synbiotic group compared with the Probiotic group."
Building the clinical trials pipeline​
Greg Bonfilio, Co-CEO of SlimBiotics Inc., commented: "We are continuing to build a meaningful clinical trial pipeline with three additional studies starting this quarter, and two more trials planned for 2024. 
"Our goal is to raise the scientific bar when it comes to probiotics targeting weight management and give our partners the peace of mind that SlimBiotics will continue to be on the leading edge of this growing category."
Slimbiotics confirmed that self-affirmed GRAS status for the SlimBiotics formula is currently underway, and the company is also applying for an NPN in Canada.
Source: Nutrients​
2023, 15​(13), 3039; doi: 10.3390/nu15133039​
"Effect of a Probiotic and a Synbiotic on Body Fat Mass, Body Weight and Traits of Metabolic Syndrome in Individuals with Abdominal Overweight: A Human, Double-Blind, Randomised, Controlled Clinical Study"​
Authors: C. Laue et al.
Blog Post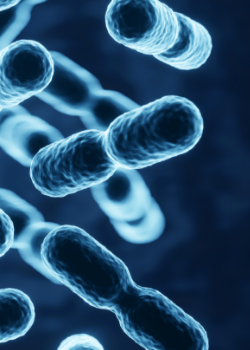 Brazil and Mexico: A tale of two LATAM eComm markets
While awareness of probiotics is high across Latin America, the eCommerce landscape for probiotic supplements differs significantly between Brazil and Mexico. Click to read more.

READ NOW