True Grace enters children's probiotic market
True Littles is the first kids' product from the certified B Corp supplement brand.
True Grace announced the launch of its supplement line for kids: True Littles. The first offering is a two-in-one probiotic with vitamin D3. The 2-in-1 supplement comes in a shelf-stable powder that can be eaten as is or sprinkled into cold food or drinks.
Kristie Hall​, True Grace founder and CMO, said that a children's supplement line has been part of the plan since launching in 2021.
"I wanted to launch our True Littles when we launched the brand, but we quickly realized launching kids products that not only taste good, but also have clean ingredients, is very challenging. It took us this long to get the formula just right. Our website and our packaging clearly tell the story of what makes True Littles unique, and it all starts with transparency."
Fingerprinting probiotics
Hall explained that True Grace probiotics feature a symbol of a fingerprint that says "Purity-IQ – Certified Authentic." The certification means that every batch of the probiotics is tested for consistency. Purity-IQ's lab uses molecular DNA genomic testing and Nuclear Magnetic Resonance (NMR) spectroscopy to verify probiotics for authenticity and purity.
"Purity IQ is very important to True Grace because it sets us apart and in my opinion, above and beyond the competition. As a parent, I want to know exactly what is in the products I am giving Grace and Pierce. Every single batch of probiotics is tested to ensure identity and consistency. True Grace takes it a step further and lists the percentage of each strain that is in the formula," said Hall. "To my knowledge, no other kids' probiotics are this transparent."
True Littles Probiotic + D3 label shows the total quantity of probiotics in each serving (10 billion CFU at time of manufacture), as well as the exact ratios of each probiotic strain since probiotics' benefits are both dose- and strain-dependent.
"A label that shows each strain is present at a dose shown to be safe and suitable for children in clinical studies sets True Littles Probiotic + D3 apart from the many kids' probiotics that list a 'proprietary blend' of strains on their labels in unspecified doses," added Hall.
The product does contain Bio-Support, a proprietary protective complex that helps the probiotics pass through the early stages of the digestive tract intact so they can reach the microbiome.
According to the company, more product launches are planned later in the year and beyond.
Free Whitepaper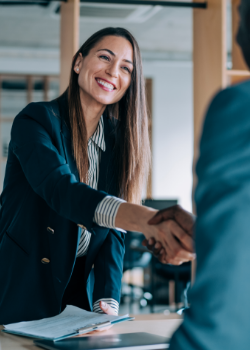 Probiotic Powerhouses & Pioneers: Top 10 acquisition targets for growth in the APAC region
Looking to expand your presence in Asia? Download this whitepaper today to see our top 10 picks for acquisition targets.

Download Now