Nourished debuts ingredients that target PCOS, menopause
Isoflavones and inositol are the latest expansion in the UK-based company's portfolio of custom nutrients.
Personalized health tech company Nourished has introduced two new 'super ingredients' to help support women's health.
Isoflavones and inositol can now be added into the brand's vitamin blends, which uses patented 3D printing technologies to create personalized vitamin stacks. 
After completing an in-depth consultation quiz to assess health needs, users receive recommended vitamins tailored to specific health needs, including Polycystic ovary syndrome (PCOS) and menopause.
"PCOS and menopause are both winnable battles, and there are options for women," ​said Melissa Snover​, Founder and CEO of Nourished. "It is important to us at Nourished to destigmatize women's health issues and offer impactful and effective solutions to allow women to take control of their symptoms. We can no longer neglect health issues by not talking about them, rather, we want to expand the currently limited information on treatments that help women combat PCOS and menopause. Women should not be left to manage their own health with a lack of knowledge of what they are going through."​
Soy isoflavones and inositol and the science behind them 
Snover explained to NutraIngredients-USA​ that soy isoflavones is a plant-based compound that is similar to a weaker form of estrogen. This nutrient aids in reducing unpleasant symptoms women face during menopause including hot flashes, supporting weight management and cardiovascular health. Clinical studies suggest​ soy isoflavones can decrease the severity of hot flashes in about two weeks.
Inositol is a naturally occurring carbocyclic sugar. Research suggests​ it benefits women with PCOS as inositol improves menstrual cycles and metabolic health, as well as supports ovarian function. Working to help balance hormones and chemical messengers in the brain, this nutrient has shown to reduce hyperandrogenism, increase fertility and regulate insulin.
Breaking the taboo
More than 5 million​ women are affected by PCOS in the US alone and 1.3 million women​ go through menopause each year. 
After a long history of women suffering in silence, Snover said it is time to put women in control.
"I have always been passionate about developing effective health and wellness solutions through cutting-edge, innovative technologies," ​said Snover. "I have been a health fanatic for most of my life and have supported my busy lifestyle by taking vitamins and minerals for the past two decades. My other passions lie in supporting women in business, as well as bringing awareness to women's issues that have become too taboo to discuss in our society. By offering high impact solutions that cater to women's health, I aim to provoke dialogue and help provide more education that allows women to take back control of their health; I want women to know that there are effective ways to combat symptoms they face. First-hand, through my career as well as through personal relationships, I have acknowledged the lack of products with clinically-proven ingredients that are accessible for women who seek to better manage their PCOS and menopausal symptoms and gain control."​
Snover said the two new 'super ingredients,' are now available in both the UK and US, and can be added to Nourished's personalized 3D-printed vitamin stacks after consumers complete an in-depth consultation quiz assessment.
Linked resource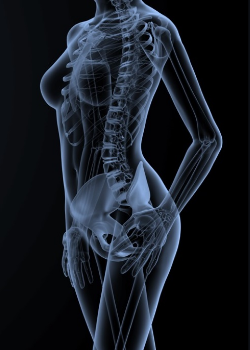 Probiotics for a smooth menopause transition
In this report, Lumina Intelligence reviews the shifting perceptions of menopause, overviews some of the recent science studies and zooms in on the current offering within this niche.

Get the report