Osavi offers new collagen supplement 'to reduce the impact of ageing'
Containing the patented 'Verisol' bovine collagen peptides produced by Gelita, the new supplement was found to increase skin elasticity by 15% over a period of four weeks in a study of 69 women aged 35 -55, compared to the placebo group.
In addition, the hair, skin and nails targeted formula was found to increase the pre-cursor of pro-collagen in the skin by 60%, after administration over five weeks to 100 women aged 45 – 65 in a study conducted by the department of dermatology at the university of Kiel.
The product enters a category of supplements in high demand, with a report by Data Bridge Market research​ highlighting that the collagen market is currently estimated to be worth around £4 billion, and predicted to increase to around £7.5 billion by 2029.
Despite the saturated market, Osavi says its collagen peptides stand out with a thorough scientific backing, with Bart Ratus, general manager at Osavi highlighting, "Ingesting collagen as a powder is more effective than creams, as it can directly stimulate the collagen metabolism in the dermis rather than just the outer layers of the skin.".​
Collagen science​
Collagen is the main protein in the dermis of the human body, making up around 30% of our total protein​. As described by Osavi, natural collagen production starts to decrease after age 25 before stopping altogether at age 60. Additional modern-day lifestyle and environmental factors, such chronic stress and UV exposure, can also contribute to accelerated losses.
With essential roles in supporting elastin production, cell regeneration in the epidermis, as well as being the key component of connective tissues​, maintaining optimal collagen levels has been reported to allow for the continuation of such key functions.
"It has been proven that daily consumption of hydrolysed collagen in different doses, from different sources can bring many benefits for the human body from relieving joint pain to improving skin health​.", summarises a review of the field, published in the journal 'Experimental and Therapeutic Medicine'​
Study support​
An independent double-blind, placebo-controlled study utilising 69 women was conducted to observe the effectiveness of collagen hydrolysate (CH) on biophysical measures of aging. The trial involved the randomised administration of 2.5g or 5g of the CH or a placebo over a period of eight weeks. It was observed that in the sample of women ages 35 – 55 skin elasticity had improved significantly in the older women studied, demonstrating the potential of the collagen peptides in improving the appearance of skin.
A further study investigating the effectiveness of Verisol on the stimulation of procollagen as well as eye wrinkle formation utilised 114 women ages 45 – 65. Similarly, participants were randomised to a treatment group administered 2.5g of VERISOL or a control daily, for an eight-week period. It was established that there was a significant reduction of eye wrinkle volume, as well as increases in procollagen type I by 65% and elastin by 18%.
"In conclusion, our findings demonstrate that the oral intake of specific bioactive collagen peptides (Verisol) reduced skin wrinkles and had positive effects on dermal matrix synthesis.", ​summarise the researchers.
Osavi benefits​
A daily intake of 2-5g of collagen per day has been demonstrated to achieve these benefits, with the Osavi team specifying that intake has been found to "see a visible difference to their appearance, which can also improve the physical symptoms of menopause such as thinning hair, wrinkles, and sagging skin. ​
"Younger women are also able to enjoy the anti-aging benefits, topping up their body's collagen reserves to maintain their hair, skin, and nail health at a time when it starts to decline.", ​Ratus tell NutraIngredients, highlighting the wide target audience.
"Osavi's collagen supplements are completely natural, containing no filler ingredients and are available as a highly digestible odourless and tasteless powder with excellent solubility which can be used in cooking or added to hot or cold drinks."​, he adds, suggesting the potential for a wide range of potential applications for the new product.
Source: Skin Pharmacology and Physiology​
DOI: 10.1159/000351376
"Oral supplementation of specific collagen peptides has beneficial effects on human skin physiology: a double-blind, placebo-controlled study"​
Authors: E. Proksch, et al. 
Source: Skin Pharmacology and Physiology​
doi: 10.1159/000355523.
"Oral intake of specific bioactive collagen peptides reduces skin wrinkles and increases dermal matrix synthesis"​
Authors: E Proksch, et al.
Linked resource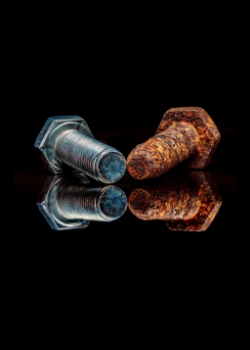 POSTbiotics – New Tools in Microbiome Modulation
In this report, Lumina Intelligence analyses the evolving opportunity on POSTbiotics, examining key players, trends, and target consumers in over 20 countries.

Get the report